INTRODUCTION
Welcome to Adansonia's final edition of Izindaba for 2019. We hope that you will find the articles contained in the newsletter of interest.
The Adansonia Group would also like to take this opportunity to wish you a very happy festive season and prosperous 2020.
In this edition:
Appointment of new Business Development Director – Wickus Smit;
9th Annual Adansonia CycleTourIleMaurice 2020 – Registrations for 2020 are open…..;
TWM Capital Trading Platform – a scalable solution for trading businesses;
Update on the new regulations under the Income tax Act;
Mauritius Compliant with FATF recommendations and EU Tax Good Governance Principles;
Mauritian Regulatory and Statutory Updates.
Please feel free to forward this newsletter onto anyone who may find it interesting, visit our website www.adansoniaholdings.com for more information on our services, and any comments can be directed to Brendon.jones@adansoniaholdings.com.
APPOINTMENT OF NEW BUSINESS DEVELOPMENT DIRECTOR – WICKUS SMIT: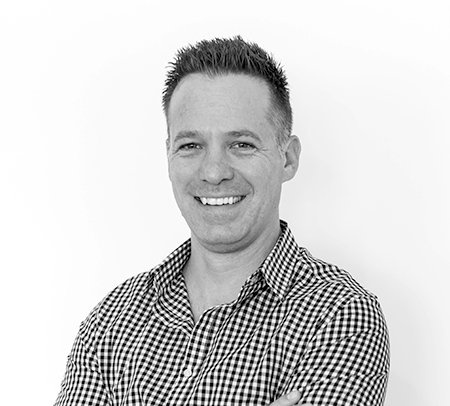 Wickus Smit joined Adansonia as Business Development Director in 2019; in conjunction with the establishment of the TWM Private Equity trading platform, in partnership with Adansonia Holdings.
Wickus graduated with a B.Com Law degree from the University of the Free State in 1997 and went on to obtain an LLB degree at the University of South Africa in 1999. During his LLB studies he was employed by the Department of Justice as a judicial assistant at the Free State High Court.
Wickus completed his internship at Naudes Attorneys (now Phatshoeane Henney Attorneys) in Bloemfontein and was admitted as an attorney of the High Court of South Africa in 2001.
Wickus was appointed director of Naudes when he moved to Johannesburg in 2006 to establish the firm's offices in Johannesburg and specialised in local and international commercial fields, focusing on international trade and commerce.
Wickus has been involved in the structuring and implementation of various international fiduciary and trading operations since 2002, and he was a member of a management buyout of a private equity trading platform in Jersey which relocated to Mauritius in 2016.
Wickus is a South African citizen and is married to Mari with 2 children.
9TH ANNUAL ADANSONIA CYCLE TOUR ILE MAURICE 2020 – REGISTRATIONS FOR 2020 ARE OPEN ….: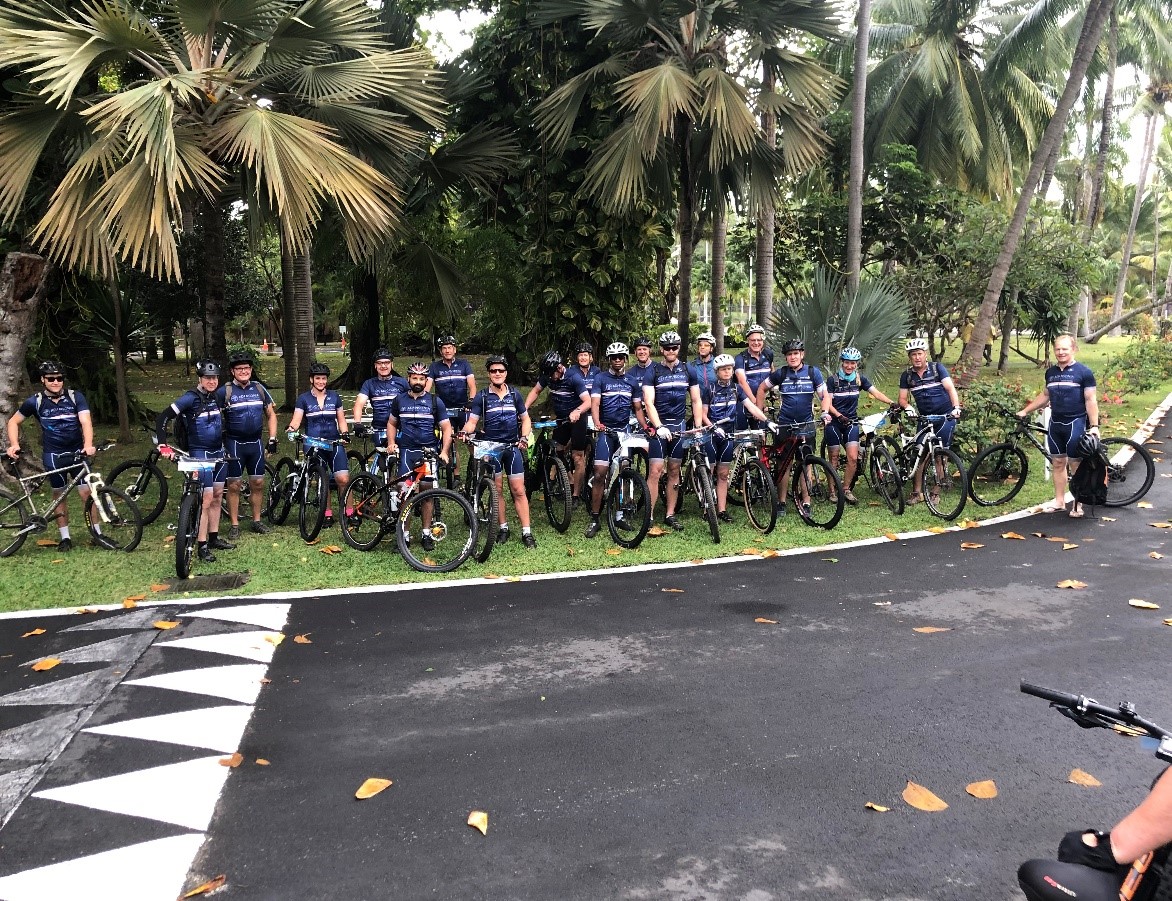 Registrations for the 9th edition of the Adansonia Cycle Tour Ile Maurice are now open; we are limiting entries to 30, so unlike the ride itself, you'll have to be fast!
We are excited to announce our guest rider this year, Ron Rutland, who recently rode 20,000 km over 230 days from London to Tokyo Stadium to deliver the match whistle to referee Nigel Owens for the opening match of the Rugby World Cup 2019 (all in support of the Springboks of course). Ron has previous epic rides to his credit, including a ride from Cape Town to London crossing every country in Africa, and a walk across Mongolia carrying a bag of a golfer who hit a golf ball over 2 000 km setting a world record for the longest hole ever played.
https://www.channelnewsasia.com/news/sport/cyclists-deliver-rugby-world-cup-whistle-after-20-000km-journey-11921682
Dates: Arrival on Thursday 5th June, depart on Monday 9th June 2020
For more information and to reserve your place,
https://adansoniaholdings.com/reports/2019/ADANSONIA_CycleTour_Ile_Maurice_2020.pdf
TWM CAPITAL TRADING PLATFORM
TWM Capital LP ("TWM Capital") provides a platform for international trading businesses to develop and enhance their global trading activities in a cost effective and scalable way, through its well-established infrastructure, which offers "pillar to post" in respect of what is required to transact globally.
TWM Capital has built up a diversified network of trading businesses as a result of years of experience in amongst others, trade finance, structuring and risk analysis, and continues to grow these businesses in collaboration with various trading partners all over the world.
If you would like to learn more about the trading platform, please feel free to contact Wickus Smit (wickus.smit@adansoniamanagement.com).
UPDATE ON NEW REGULATIONS UNDER THE INCOME TAX ACT
The Income Tax (Amendment No.2) Regulations 2019 (thereafter referred to as the "Regulations") were passed on 20 August 2019 to provide clarity on conditions to be met by resident companies to avail of the Partial Exemption Regime ("PER"). The Regulations also clarify the Controlled Foreign Company legislation introduced by the Finance Act 2019 as well as stipulates the conditions to be met by a Freeport operator or private Freeport developer engaged in the export of goods or manufacturing activities to benefit from the reduced tax rate of 3%.
The Regulations are deemed to come into operation on 1 July 2019. Please read below a summary of the salient changes made by the Regulations.
Conditions for eligibility to Partial Exemption Regime (PER)
Among the changes brought about by the Finance (Miscellaneous Provisions) Act 2019, Global Business Companies ("GBCs") shall now be required to carry out their Core Income Generating Activities ("CIGA") in, or from, Mauritius, as required under the Income Tax Act. This implies that the CIGA requirement now falls under the purview of the Mauritius Revenue Authority ("MRA").
According to the Regulations, Mauritius resident companies (which include GBCs) generating the following streams of income qualify for the PER:
interest derived by a company other than a bank;
income derived by a collective investment scheme (CIS), closed end fund, CIS manager, CIS – administrator, investment adviser or asset manager, as the case may be, licensed or approved by the Financial Services Commission established under the Financial Services Act;
income derived by companies engaged in ship and aircraft leasing;
income derived by a company from reinsurance and reinsurance brokering activities;
income derived by a company from leasing and provision of international fibre capacity; and
income derived by a company from the sale, financing arrangement, asset management of aircraft and its spare parts and aviation advisory services related thereto.
if they adhere to the following conditions (the "Conditions"):
carry out their CIGA in Mauritius;
employ directly or indirectly an adequate number of suitably qualified persons to conduct their CIGA; and
incur a minimum expenditure proportionate to their level of activities.
Interest Income

Agreeing funding terms, setting the terms and duration of any financing, monitoring and revising any agreements, and managing any risks

Income derived by COLLECTIVE INVESTMENT SCHEME

Investment of funds in portfolios of securities, or other financial assets, real property or non-financial assets; diversification of risks; redemption on the request of the holder

Income derived by CLOSED-END FUND

Investment of funds collected from sophisticated investors, in portfolios of securities, or in other financial or non-financial assets, or real property

Income derived by CIS MANAGER

Management of a Collective Investment Scheme; taking decisions on the holding and selling of investments; calculating risks and reserves; taking decisions on currency or interest fluctuations and hedging positions; and preparing relevant regulatory or other reports for Government authorities and investors

Income derived by CIS ADMINISTRATOR

Providing services with respect to the operations and administrative affairs of a Collective Investment Scheme including accounting, valuation or reporting services

Income derived by INVESTMENT ADVISER
or
ASSET MANAGER

Advising, guiding or recommending other persons, or holding himself out to advise, guide or recommend other persons, whether personally or through printed materials or by other means, to enter into securities transactions;
Managing or holding himself out to manage, under a mandate, whether discretionary or not, portfolios of securities; Giving advice on corporate finance advisory matters concerning securities transactions

Income derived from SHIP AND AIRCRAFT LEASING

Agreeing on funding terms, identifying and acquiring assets to be leased, setting out the terms and duration of any leasing, monitoring and revising any agreements, and managing any risks

Income derived from REINSURANCE AND REINSURANCE BROKERING ACTIVITIES

Predicting and calculating risk, reinsuring against risks, administrating clients' cell, providing related services, preparing regulatory reports, and providing clients technical advice in respect of reinsurance and liabilities

Income derived from LEASING AND PROVISION OF INTERNATIONAL FIBRE CAPACITY

Agreeing funding terms, identifying and acquiring capacity to be leased or otherwise provided, setting out the terms and duration of any leasing or right of use contracts, monitoring and revising any agreements, and managing any risks

Income derived from SALE, FINANCING ARRANGEMENT, ASSET MANAGEMENT OF AIRCRAFT AND ITS SPARE PARTS AND AVIATION ADVISORY SERVICES

Negotiating the terms of purchase and sale of aircraft and its spare parts, arranging for sale and leasing of aircraft, agreeing funding terms and providing advisory services in aviation related services
It is further noted that GBC's may outsource any relevant activities to third party service providers, management companies for instance, provided that:
the GBCs are able to demonstrate adequate monitoring of the outsourced activities;
the outsourced activities are conducted in Mauritius; and
the economic substance of the service providers is not counted multiple times by multiple companies when evidencing their own substance in Mauritius.
While the Regulations shed light on the conditions to be met by GBCs to avail of the PER, they nevertheless raise question marks over those that generate income falling outside of the PER scope, for instance trading income, consultancy income etc. It is unclear if these companies will still be required to adhere to the Conditions.
It is also noted that foreign sourced dividend income that has not been allowed as a deduction in the country of source and which benefits from the PER is precluded from the list of income streams for which the Conditions would have to be met in order to claim the partial exemption.
More clarifications will also be needed on whether the MRA will assess the conditions from a Group level.
Controlled Foreign Company Rules ("CFC Rules")
The CFC Rules were introduced earlier this year under the Finance Act 2019 and will be effective as from 1 July 2020.
A CFC is defined as a company which:
is not resident in Mauritius;
and where more than 50% of its participation rights are held either directly or indirectly by a resident company or together with its associated enterprises*;
and includes a permanent establishment of the resident company
* associated enterprise means an individual or entity in which the company holds directly or indirectly at least 25% of the participation rights/capital ownership or is entitled to receive at least 25% of its profits.
Where the non-distributed profits of a CFC are deemed to have arisen from non-genuine arrangements which have been put in place for the main purpose of obtaining a tax benefit, that income shall be accounted as part of the chargeable income of the resident parent company.
Arrangement(s) will be regarded as non-genuine if the CFC would not have owned the assets or would not have undertaken the risk associated with all or part of its income generation if it were not controlled by a company where the people functions, relevant to the assets and risks, are carried out and are instrumental in generating the CFC's income.
CFC rules will not apply in the following instances, where:
accounting profits do not exceed EUR750,000 and non-trading income is less than EUR 75,000;
accounting profits represent less than 10% of its operating costs for the tax period. Note that operating costs exclude the cost of goods sold outside the country where the foreign entity is tax resident and any payments to associated enterprises ; or
the tax rate in the in the country of residence of the CFC exceeds 50% of the Mauritian tax rate (i.e. where the headline income tax rate is more than 7.5%)
MAURITIUS COMPLIANT WITH FATF RECOMMENDATIONS AND EU TAX GOOD GOVERNANCE PRINCIPLES:
Following the second Enhanced Follow-up Report & Technical Compliance Re-rating of Mauritius published on 21 October 2019 by the Eastern and Southern Africa Anti-Money Laundering Group (ESAAMLG), Mauritius has been found to be largely compliant or compliant to 35 of the 40 FATF Recommendations, including the Big Six Recommendations.
On 10 October 2019, the Economic and Financial Affairs Council of the European Union has found Mauritius to be compliant with all commitments on tax cooperation. Mauritius has implemented ahead of schedule all necessary reforms to comply with EU tax good governance principles. http://www.govmu.org/English/News/Pages/Mauritius-compliant-with-EU-Tax-Good-Governance-Principles.aspx
MAURITIAN REGULATORY AND STATUTORY UPDATES:
1. Introduction of Long Stay Visa
The Economic Development Board ('EDB") has announced the introduction of the Long Stay Visa whereby any non-citizen who has acquired an apartment found in a building of at least two floors above ground floor for a price exceeding USD 500,000 or its equivalent in any convertible currencies may apply for a long stay visa.
A long stay visa allows a non-citizen and his dependents to stay for a consecutive period of 10 years, renewable depending on the status of ownership. It remains valid so long as the non-citizen holds the apartment.
The application for the long stay visa should be made through the EDB.
2. Year-end closure
We wish to inform you of the following office closure dates:
In the afternoon of 13 December 2019
In the afternoon of 24 December 2019
Full day closure on 26 and 27 December 2019
In the afternoon of 31 December 2019